Defamation Bill receives Royal Assent
You can watch the delightfully archaic ceremony here from 15:33.
In the ceremony, the name of the Bill is read by The Lord Hill of Oareford, the Leader of the House of Lords, followed by the announcement "La Reyne le veult" (the Queen wills it) which is made by the Clerk of the Parliaments, an official of the House of Lords. With that statement, the Bill has passed through the entire parliamentary process. All that is needed is a commencement order to enact the legislation.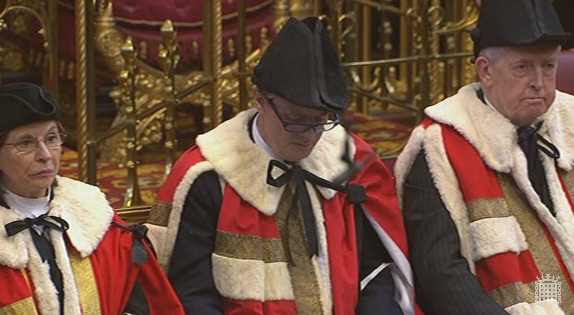 With the Defamation Bill, Nick Clegg's public unease over the Communications Data Bill and the reform of Section 5 of the Public Order Act it has been a good day for free speech:

Best day for UK free speech ever?1. #Libelreform PASSED2. #Leveson DEAD3. Section 5 Public Order Act REFORMED4. Comms Data Bill DEAD

— Michael Harris (@mjrharris) April 25, 2013
Tags: House of Lords, Libel Reform
Trackback from your site.