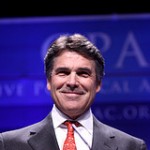 If on 16 May this year, you thought Rick Perry had a chance at being selected as the Republican nominee for President in next year's election, you'd only need to have bet £3 to make over £1,000. The Texas lodestar has built a momentum that is hard to justify – he's neither centrist enough to win the election (even in these partisan times), nor does he have the sort of business experience that could be used as a Republican trump card against Obama – who is looking increasingly tired in office.
Yet, with Betfair the ability to back as well as lay means you can back an outsider and then lay them as their odds come in. I'm now in the nice position of winning £90 regardless of which candidate is selected as the Republican nominee.
But these changing odds cause a seperate dynamic – as the bookies reduce the odds of Perry winning – it becomes a story in itself. Momentum is essential in any primary race. The underdog has a tactical advantage, especially in the US, where presenting yourself as outside the Washington establishment is now necessary. Perry is probably over-valued. But he has momentum – and that in politics counts for a lot.