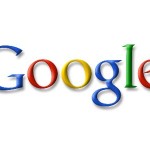 According to Wordstream's Internet Marketing Blog, 'Insurance' is the Google AdWord which attracts the highest pay-per-click premium, with the search terms "lawyer" and "attorney" both making the top 10.
"Google AdWords is a dynamic, auction-based marketplace where advertisers bid on keywords to compete for top ad placement. The minimum bid per keyword is 5 cents, but this research shows that in highly competitive categories, Google can make up to $50 per click. Despite a diversified product portfolio, advertising on Google sites accounts for the vast majority of its billions in annual revenue."
With some keywords costing more than a copy of Windows 7 Starter OEM, the power-shift from Microsoft to Google continues apace.

Lawyer as a google adword
At $42.51 CPC, the term lawyer still raises nearly as much as a search term as the more American "attorney", showing how lucrative legal fees are on either side of the atlantic.